Let's explore updating your robot and companion app to the current software version.
Updating your Robot
Before starting, it is important to make sure you have a functional network connection. To do this, please run a robot network connection test and ensure passing results. Additionally, please make sure your robot is connected to a power outlet (not running from the battery).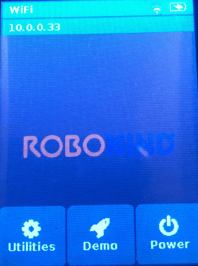 Select the Utilities button found on the robot's chest.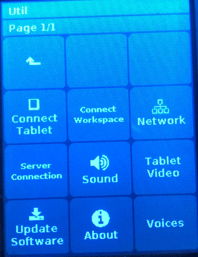 Select Update Software.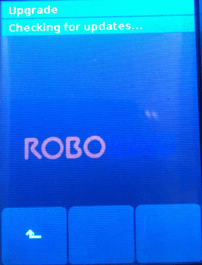 The robot will begin checking for updates.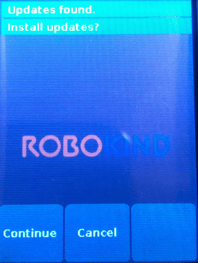 Select Continue or Update Anyway to update your robot.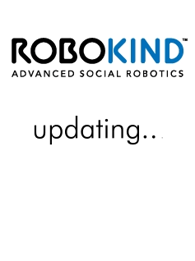 Allow up to 60 minutes for the update to complete. Please do not interact with your robot while it is updating.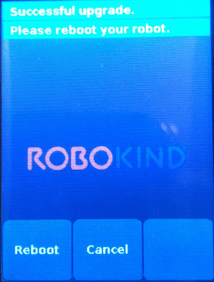 Take note of the successful upgrade message and proceed to select the option to reboot.
If prompted with an error message "Cannot communicate with the download server", please see Robot Network Connectivity >
Updating your Companion App
First-Time Installation:
Requirements:
Any iPad, iPad Air, iPad Mini, or iPad Pro which is updated to iOS 11.0 or later.

Apple iPad devices with at least 3 GB free. How to check iPad free space

Ability to sign in to the iPad and download software from the Apple App Store®. In some organizations, it may be necessary to work with the IT department to allow applications to be installed.

WiFi and an Internet connection speed of 5 Mbps is recommended.

Student and Facilitator must have separate iPad's devices.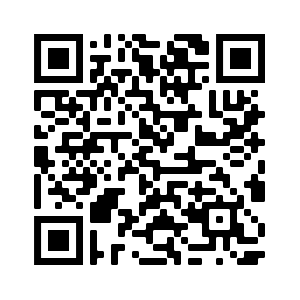 Scan this QR code with the iPad's camera app, or go to this link. You can also search for RoboKind Companion in the App Store.



How to Update:
What is the current software version?
Option 1: Update from the RoboKind Companion App
If you are on version 3.5.2 or later, then you will be prompted to update upon starting the application. If the application was already running, then you may need to close and re-open it by double tapping on the home button, and sliding the application off the screen before reopening it.
Option 2: Updating from the App Store
From each iPad, open the Apple App Store®
If there is a today option at the bottom of the screen, tap it.
Tap on the Profile icon

in the top-right corner.

Scroll down to Pending Updates

,

locate the

RoboKind Companion

application, and choose update.